Our Team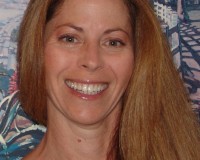 Justin
Salon Owner and Stylist Justin is always on the move. For over 20 years she has been Styling, Coloring, Cutting, Educating and involved in the Beauty Industry.
Specializing in Coloring Techniques that compliment precision cuts long or short and slightly deconstructed for movement. I love making someone feel beautiful while finding the best color and cut that suits their hair and face shape. "Hair style and Color should go hand in hand".
The health of the hair is very important to me and by getting regular trims and using products and coloring techniques that promote shine and strength we get hair that grows and looks amazing.
Using Balayage, A free form of hand painting sweeping movements to highlight and lowlight the hair or Traditional Foil placement to create Ombré or an all over Sun kissed look.
"Color should always be rich and have depth and contrast while maintaining the health of the hair"
Olaplex treatments are used to add strength and rebuild the hair bonds that can be damaged during the coloring process.
Justin offers:
-Precision Cuts
-Color
-Balayage
-Foiling
-Ombré
-Keritan Smoothing Treatments
-Olaplex Conditioning Treatments
-Extensions
-Perms
Jennifer
Jennifer has worked in the beauty industry for over 20 years, studied with Vidal Sassoon Academy, TIGI, Sebastion, Complections Make up Academy, and has her Associates Degree in Science.   She is continually inspired by the creativity and constant changes in her field, and this, combined with the relationships she has with her clients, fuels her passion and dedication to her craft.  Jennifer specializes in all aspects of colour from blonding, traditional colour, gray coverage/blending, and creative colour. She specializes in haircuts for men and women that are structured, on trend, polished, and unique to each individual; taking into consideration ones facial structure, skin tone and personality. To keep hair healthy she offers keratin, gloss, and conditioning treatments. She provides hair and make up services for bridal parties and special events. "I believe your hair should be an expression of who you are and contribute to your confidence.  It gives me great pleasure to help make you feel beautiful!" Visit My Website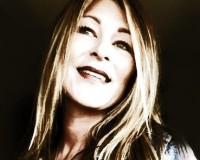 Daniele
Originally from the San Francisco bay area, Daniele Smith has called Marina Beach Hair home since 1996. Combining her intuitive creativity and excellent technical hair cutting and color skills with over 20 years experience as a "hairapist", she provides great service for men and women at reasonable prices. Other services include the Brazilian Blowout and Hand Analysis. Daniele works Sunday though Wednesday and offers a discount to first time clients.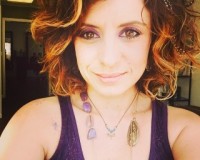 Torie
Torie started in the industry 6 years ago doing make up and hair on commercials. She studied at Vidal Sassoon and advanced training at Carlton Hair International. Torie is inspired by fashion and edgy sense of style. Torie loves combining her creative vision with what will bring out the best in you. She loves styling and every day polished looks. Great customer service for men and woman is her passion.
Trisha
Trisha is a ten-year hairstylist, devoted to her craft, expanding her knowledge in the beauty industry, and specializing in various hair services with an emphasis in hair extensions. Her education/ training includes, but is not limited to; Vidal Sassoon Advance Courses, Schwarzkopf Royal Color courses, Carlton Hair International, Keratin Treatment courses, and One-on-One hair extension courses from Giovanni & Son. She values building long lasting relationships of trust and commitment, and strives to make every client love the hair they wear. Visit My Page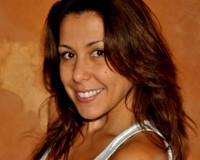 Laurie
Laurie Casillas is a Southern California native, a rock star, from the heart of Culver City.  She has been a licensed cosmetologist since 1993 with advanced training from Carlton Hair International and educated through Scharwarzkoph, Kune, Redken,  L'Oreal, Goldwell and Pravana. Laurie is a colorist who is well known for her funky texture cuts, Brazilian Blowout certified and offers eyebrow shaping and facial waxing.  She specializes in the highest quality Hair Extensions with copper beads or keratin bonds.  Marina Beach Hair has been "home" to her since 2001. "What I do is an art.  I create and bring out the beauty in each individual.  I'm blessed to have such an amazing clientele who has become a wonderful part of my life. Beauty, Peace and love."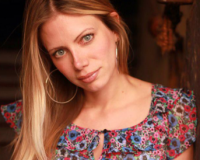 Jenny T
Jenny T specializes in natural, sun kissed balayage color. She customizes looks for each and every client that compliments their features, skin tone and personal style. Jenny enjoys helping reach your hair goals while keeping the integrity of your hair. She uses olaplex when lightning or as a treatment to protect and rebuild your hair from within. Jenny is also great with beautiful brunette and grey blending. She is here for all your color needs.
Jenny is a certified cut and color specialist with Paul Mitchell, Vidal Sasson, Pravana and Aveda.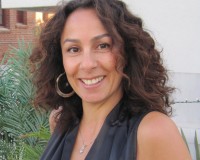 Viviane
Viviane began her career in France with her training from Jacques Dessange in Paris. Upon arriving in Los Angeles in 1987 she was recruited by Jose Eber in Beverly Hills and continued her hair styling at Bruno & Soonie and Yuki Sharoni also in Beverly Hills. For over 20 years Viviane has continued to create unique styles and colors including color training by L'oreal, Goldwell, Wella and Schwarztkopf color. Her projects include film, print and runway work. "I love to work with multidimensional colors. When I create a hairstyle for a client, I look at their lifestyle and commitment to maintenance as much as I look at the texture of the hair and shape of the face." Visit My Website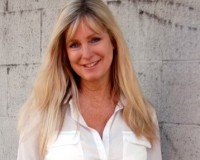 Lauren
Lauren is an amazing Stylist celebrating many years
as a leading colorist, she specializes in blonding techniques
along with precision Woman's haircuts and styles .
She is Sassoon trained and worked closely with Micheal O'Rourke for many years.
Her Love and Passion for styling hair has kept her booked with many loyal clients and has made her a favorite stylist for us to work with at Marina Beach Hair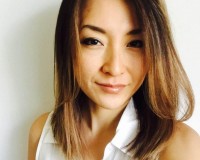 Chika
Chika has been a stylist for 16 years in both Kyoto Japan and Los Angeles. She uses safe organic products, and customizes great hairstyles for her clients that they can easily re-create at home.

Her services are Cut,Color,Highlights,Straightening and Extensions.
Chika (Marina Beach Hair)
http://www.chikafurumiya.com/
Business hours:Tue-Sat 11am-7pm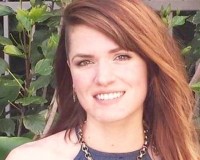 Savanna
Savanna has been in the industry 7 years with advanced education through Tony & Guy, Paul Mitchell and American crew. She specializes in hair cuts and coloring from balayage and ombré techniques to grey blending and bright funky colors.
Customizing your strands to your face, personality and lifestyle, Savanna loves to create movement and flow in women's hair as well as men's classic cuts or old school high & tights.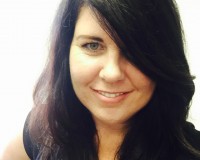 Jenna
Jenna Frascati has been a stylist for 22 years. She previously resided at Euphoria Hair Salon for 12 years and has expert training through Carlton/Linear Salon as well as Michael John Salon in Beverly Hills.
Jenna attends professional classes yearly with top educators in the beauty industry to ensure her knowledge of the latest fashions & trends.
Jenna excels in the creation of exceptional styles ranging from classic to edgy that are suited to her clients' personal needs and lifestyles. She creates fabulous, realistic, manageable look that your own hair can maintain throughout its growing cycle.
Jenna is a multi-talented stylist who specializes in cuts for both men & women, a variety of color options & techniques, Brazilian blowouts, as well as special event styles, and all around healthy hair care.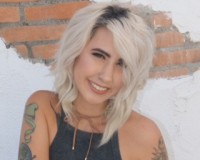 Catherine
Originally from Los Gatos, Ca, Catherine has been a licensed professional since 2012. Offering a range of personalized services, she specializes in lived in dimensional blondes, balayage, creative color, tape in extensions and special occasion styling. Some of her favorite brands to use consist of Olaplex, Redken, Pulp Riot, #mydentity, and Kenra. Passion for hair drives Catherine to continuously advance her knowledge on up-and-coming trends and techniques, whether it's through prestigious apprenticeships, advanced courses, or binge watching youtube! If you are looking to something classic or want to try something new, Catherine will customize a hard plan that best suites your personal style. Her work can be found on instagram @Dyemepretty.
"Live colorfully or dye trying"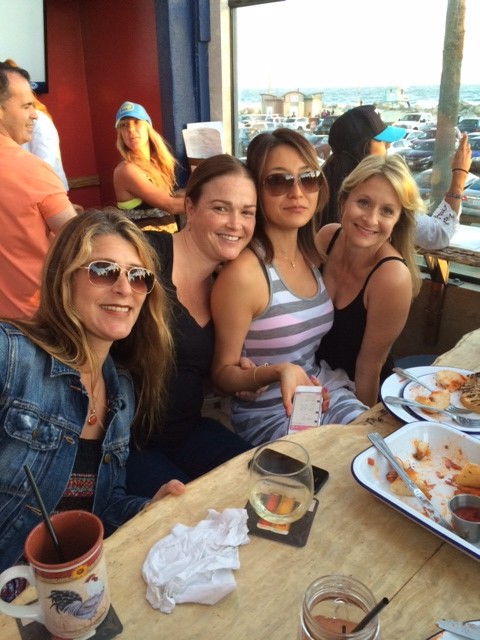 girls night out
Lauren
Brandy
Chika
Jenna